Stylist Tapeka Tolbert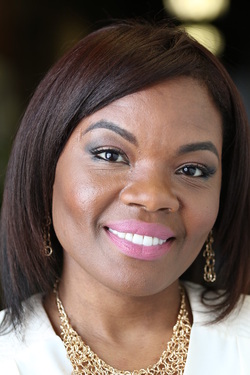 Tapeka Tolbert is one of Chicago's multi-talented Hair Stylists. She has her own unique styling abilities and takes pride in what she does.
Tapeka has an extraordinary eye for detail, structure, and balance. As the owner of
Hair Forte' Salon
, she operates with professionalism, passion, integrity, and a servant's attitude. The love she has for hair radiates through her by giving every client what she serves: compassion and attention. Delivering quality hair care along with the latest style trends. However, Tapeka doesn't believe in over styling her philosophy is,
"The Haircut is the Style."
Over the 18 years of being a cosmetologist, Tapeka has invested in education. Tapeka has taken numerous training courses all over the U.S. including Vidal Sassoon's ABC's of Cutting, Nick Aarojo's Razor Cutting, Paul Mitchel's Cutting and Color Classes, Italy's Hair Fashion Coloring Class, Scrumples & Martrix's, Great Lengths Hair Extensions, and many more. She has learned an immeasurable amount of technique and is ready to launch her step-by-step structure and technical skills that has brought her much success.
Tapeka considers herself a well rounded stylist with the ability to achieve many looks to meet the needs of her clients. But her passion is in
"Cutting with emphasis on shape in particular the classic but now trending Bob!"
Tapeka's shears pruned her success. She is truly one of Chicago's best kept secrets!
---